Dependable Veterinary Care in Exeter
As a full-service hospital, we offer a wide range of comprehensive veterinary services to keep your pets in great health, from wellness exams and vaccinations to dental care, internal medicine and rehabilitative therapies. We also offer a variety of surgical services to meet the needs of all Exeter dogs and cats.
Core Care Services       Surgical Services     
Compassionate, Experienced Vets
The vets at Pacific Crest Companion Animal are here to help. We are dedicated to providing exceptional veterinary care for you and your pets in a relaxed, comfortable and friendly environment. We also provide care for veterinary emergencies.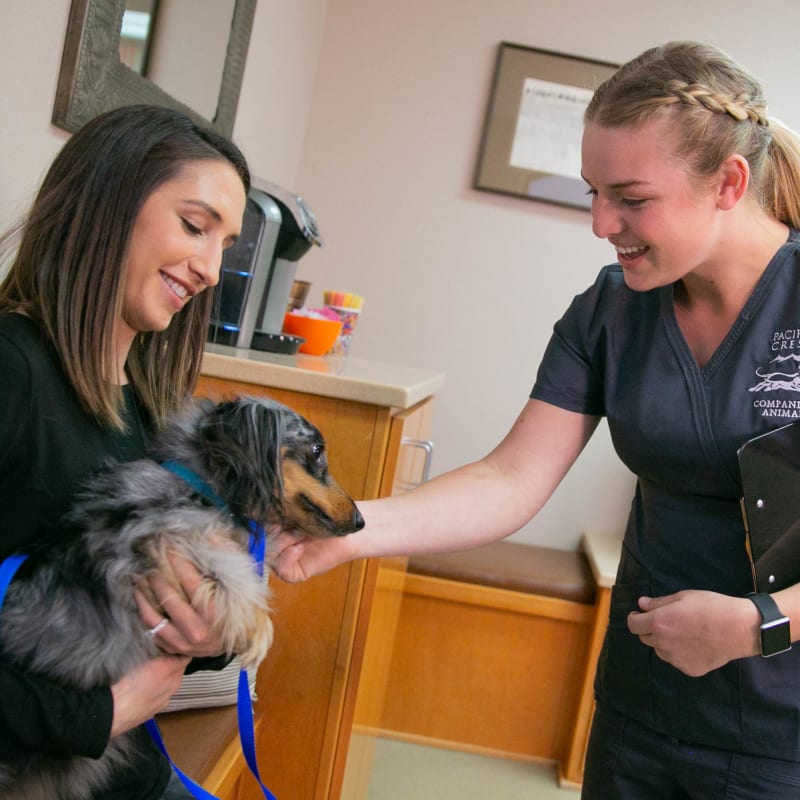 Our Pet Care Philosophy
Pacific Crest Companion Animal is committed to educating our clients so they can keep their pets healthy with good nutrition and exercise. 
We stay on top of the latest advances in veterinarian technology and above all, we ensure that all pets will be treated with loving care at every check-up, procedure, or surgery.
Our Commitment
We want you to feel comfortable trusting your pet's care to our veterinary staff. At Pacific Crest Companion Animal, we always treat your pets as our own. 
Please contact us to arrange a preliminary appointment - we'd love to get to know you and your four-legged family member.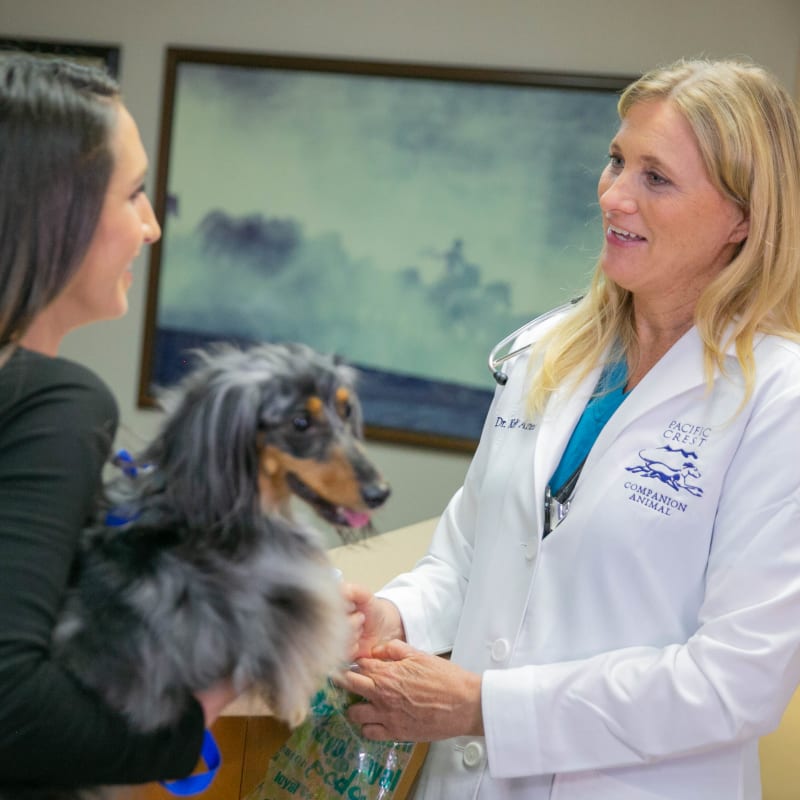 Hospital Features
Newly Built or Renovated 
Wheelchair Accessible
Relaxed Environment 
Convenient Free Parking
Multi-Pet Appointments
Same-Day Appointments
Phone Call Appointment Reminders
Online Booking
Financing Options - Scratchpay & CareCredit
Tour Our Facility
Our veterinary facility in Exeter is state-of-the-art, gorgeous and staffed by an expert team. Take a look at the gallery below to see what we mean.